Everyone wants brilliant white teeth, but what can you do to actually get them? There are many tooth whitening options available, of which the safest and most effective is the chairside whitening with a dental professional, but this does not mean that other, at home tooth whitening options are not good or should be ignored. At home whitening kits, whitening pens and whitening stickers or whitening strips are all good options. In this article we wish to expose the latter of these tooth whitening options, starting with a description of the methodology, to a few word son the individual products, and then on to how effective the stickers really are and what you can expect from them.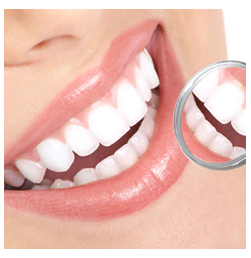 What exactly are tooth whitening stickers?
Tooth whitening stickers are one of the most popular methods of tooth whitening in the United States. The first tooth whitening stickers hit the shelves in 2001, and shortly thereafter it became a huge success not only because it is one of the most comfortable tooth whitening methods around, but also because it is super effective.
The sticker is 0.08 millimetres which, and is made of a flexible plastic foil, which is coated with a material that dentists also use to whiten teeth, hydrogen peroxide. The concentration that it is used in these kits (around 6%) is much lower than in the chairside whitening gel. The gel is much less concentrated for your safety, and to protect the gums and periodontium from over exposure.
A treatment typically lasts from 7 to 10 days. The stickers need to be applied to the teeth for 2X 30 minutes every day, and should not be left on for more than 60 minutes. After suing the gel, you should rinse your mouth out liberally with water, and make sure none of the material gets in your eyes.
How effective is the tooth whitening sticker?
Results vary from person to person, as the effect depends on how discoloured the teeth were to begin with, what colour your cementum is, and what is causing your discolouration. The whitening sticker should provide visible results in 3 days at most, but the results will only reach their maximum potential at the end of treatment. Studies suggest that 95% of people who use the whitening sticker are satisfied by the results they get, and were happy with their new tooth colour. If used properly, patients typically see their teeth get 3-4 shades whiter, but there are many factors that can determine the final colour.
The effects do not last forever though, the teeth stay their new, brighter shade of white for around half a year, which is a very short time when compared to chairside tooth whitening sessions. Certain foods and drinks should be avoided, and oral hygiene should be rigorously practiced, and then the effects can be seen even up to a year later.
Tooth whitening strips or stickers should be used when preparing for a special event, and you need to spice up your smile a bit, but if you are looking for long lasting effects, we strongly recommend getting the chairside tooth whitening option instead.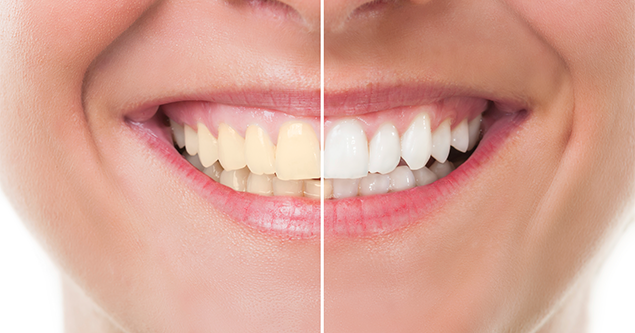 Which product should I choose?
There are numerous tooth whitening products on the market today, but there are only two main differences among them:
1.
Does it contain hydrogen peroxide?

Peroxide based tooth whitening products are the most effective available today, but this material can be harmful and causes tooth sensitivity. The condition usually does not last very long, usually only lasting a day or two, but if you want to avoid this, then we recommend getting a peroxide free strip. It is important to note that the effects will be les snoticeable, though.

Peroxide based strips: IceWhite, BrightWhite

Peroxide free products: Crest, Whiteline
2.
How many days does the treatment last?

There are 7, 10 and 14 day kits available, and are virtually the same in terms of price and effectiveness. Please consult with your dentist to determine which one is the best for you! It is well worth consulting with your dentist before any procedure, as s/he will be able to guess your outcomes, and will be able to help with possible complications, too.