The popular Hungarian beauty website, Zomilla"s Beauty and Style blogger, Adél Monos recently chose Forest and Ray dental practice for her hygiene treatment. Adél is a Hungarian beauty blogger, and knows that a healthy, beautiful smile is necessary for a confident appearance.
As the leading dentists at Forest and Ray told Adél: the hard, calcified layer of tartar that can be found on the tooth surfaces and the gum line is an accumulation of bacterial plaque, which contributes to tooth decay and periodontitis as well.
They also mentioned that tartar removal is not possible at home, with ordinary every day at home routine tools, like a toothbrush and dental floss, as they are not able to remove this hard, calcified layer. The only way to deal with this problem is a hygiene session done in the dental practice, by the dentist or dental hygienist, which involves the removal of all plaque form above and below the gum line, and the teeth themselves, and a polishing of the tooth surfaces.
The treatment has a lot of benefits. Besides preventing the already mentioned diseases and tooth decay, the smile will also become more radiant, several shades lighter, which increase confidence and comfort, and regular hygiene sessions can help to prevent more costly dental interventions.
These sessions always begin with a quick diagnosis. After this, a numbing gel is placed on the teeth and gums, so that the procedure becomes pain free even for patients with sensitive teeth- The next step is to break the plaque apart using an ultrasonic hand device, this can last from 10 minutes to half an hour, depending on the amount of plaque and tartar that needs to be removed. Finally, we will use a special device and polishing paste to make the tooth surfaces completely smooth and shiny. After plaque removal and polishing, our dentist will end the session by giving tips and answering questions you may have about oral health, so that our patients can care for and uphold the health of their oral cavity for the longest possible time.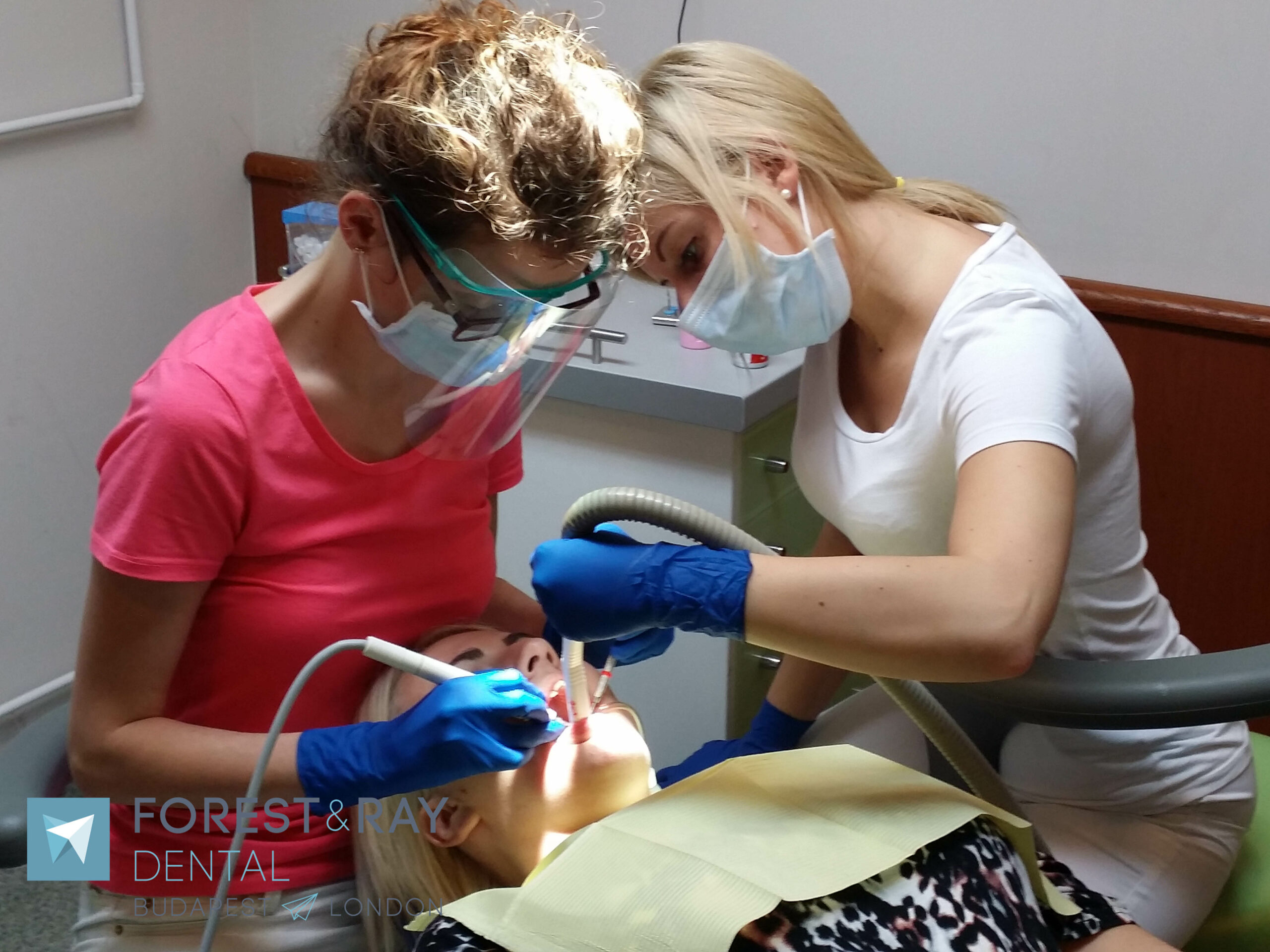 Adél Monos is no stranger to these treatments, as she has been running beauty and health blogs for years now, and is in touch with companies like Avon, and has been a guest on M1's Rouge and Silk as well.