A necessary preliminary to a beautiful healthy smile is beautiful healthy teeth and well aligned teeth. To keep teeth healthy, you must go to half year check-ups. In order to set up a proper diagnosis at these meetings, a dental X-ray becomes necessary.
Fashion&Sweets is a blog dedicated to gastronomy, health, beauty and fashion, and their main blogger, Lili Balog came to Forest and Ray Dental for a dental check-up.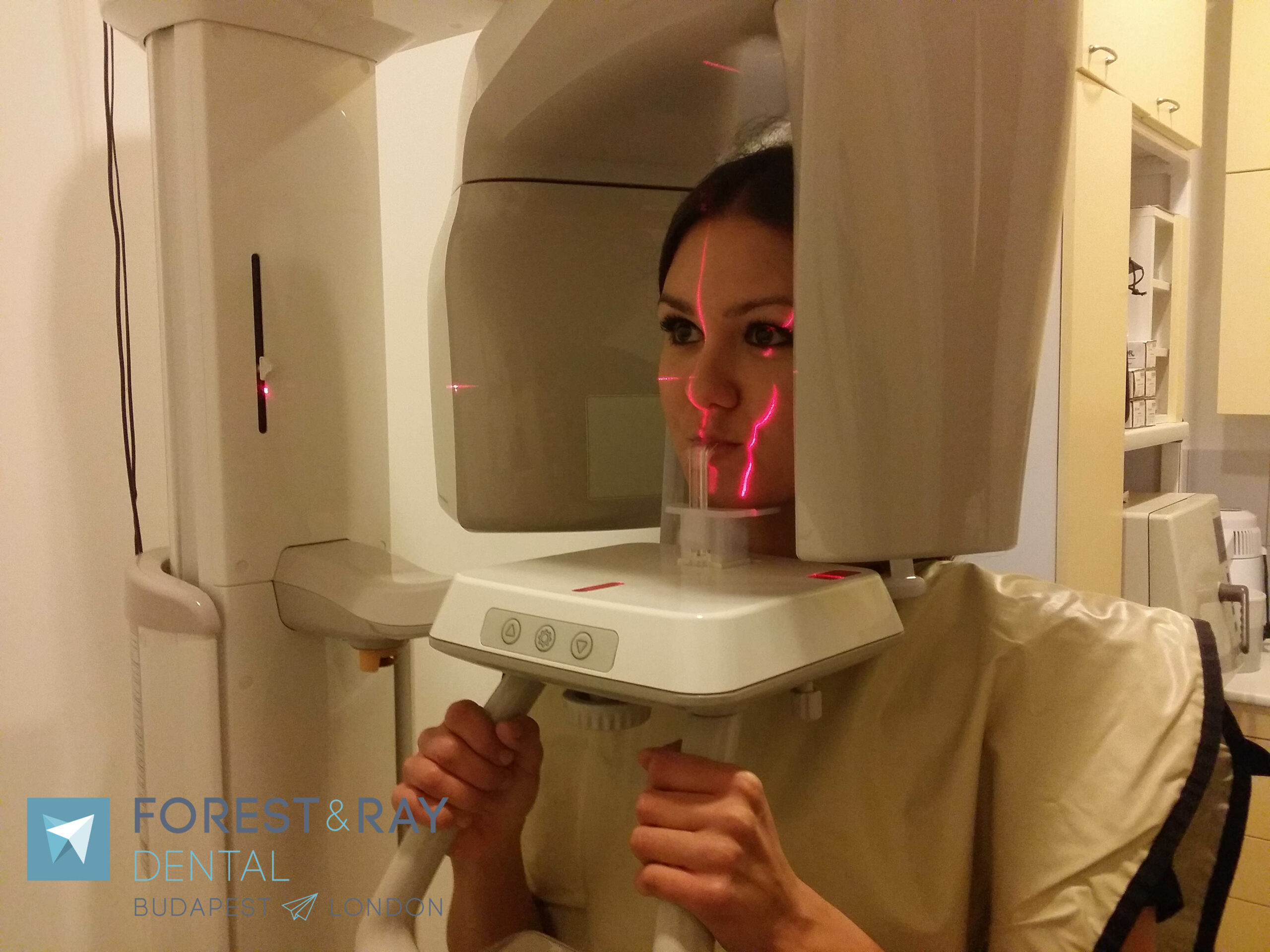 The most sure fire way to assess the teeth is with a digital panoramic X-ray, which is indispensable for providing high quality dental treatments. Only the most modern clinics have their very own digital panoramic X-ray machine, like the one used at Forest and Ray Dental's clinic. This machine takes up an entire room of our dental practice, and it includes not just the X-ray machine, but also the monitor where you can see the results of the scan, which results in quick assessments and results can be evaluated immediately.
This quick and easy method gives us insight into the status of the upper and lower jawbones, their condition and their health, which is vital in understanding the overall oral health and the health of the individual teeth. Usually, panoramic X-rays are used in complex dental procedures, like orthodontics and oral surgery, but they are also indispensable in the fields of tooth replacement, dental implants and in nodular research or in the case of a root canal.
Panoramic X-rays make the areas where infections may be hidden visible, they bring to light inflammations and cysts, and sources of problems, and can shed light on many conditions that can make or break a dental implantation, as they give information about bone density, and of gum recession. With the case of wisdom teeth, it can be immediately determined if the tooth is impacted, and the position can be pinpointed in the oral cavity, and you can tell if they are infected or inflamed, and if they need to be removed at all, and if they are decayed. Thus dental X-rays become essential in determining if a wisdom tooth extraction is necessary or not, as it can be determined whether or not they will be a fully functioning tooth in a proper position.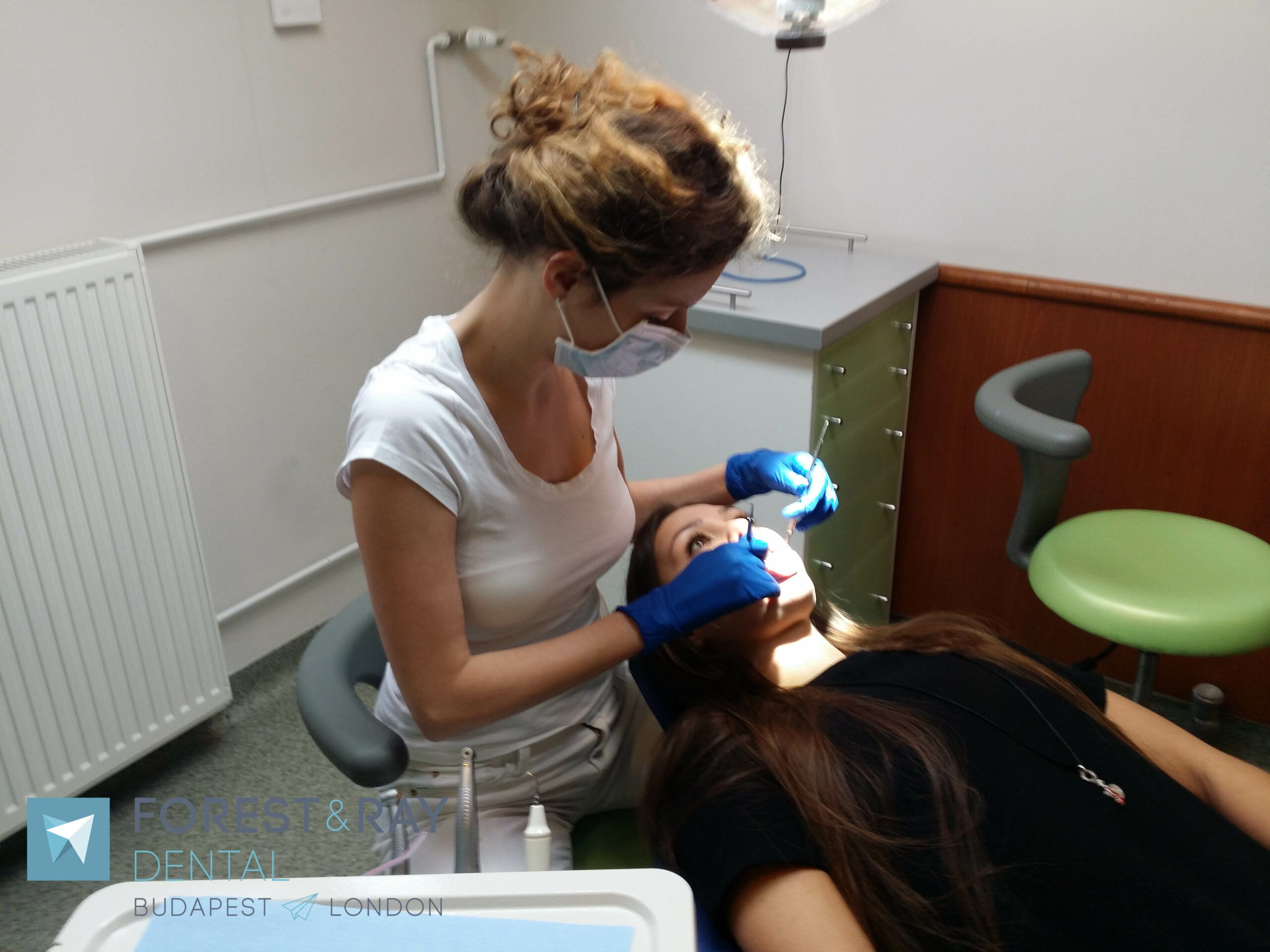 During the planning phase of orthodontic treatment, the dentist will find out which teeth are positioned properly and which ones aren't, which teeth are impacted and which ones aren't. This makes creating a treatment plan much simpler and quicker.
But aside from complex procedures, panoramic X-rays also play a part in routine dental procedures, too. It can bring numerous benefits and can make many procedures quicker and easier, and setting up a diagnosis is always easier if there is an idea of what is happening underneath the gumline. It can bring hidden decay to light, and can let us see how and why a filling has failed.
Many people are quite fearful of X-rays, but before you begin to protest, let us tell you that digital panoramic x-rays are pain free, and that if you undergo them from time to time, you can rest assured that you will not need a more serious dental procedure later on.